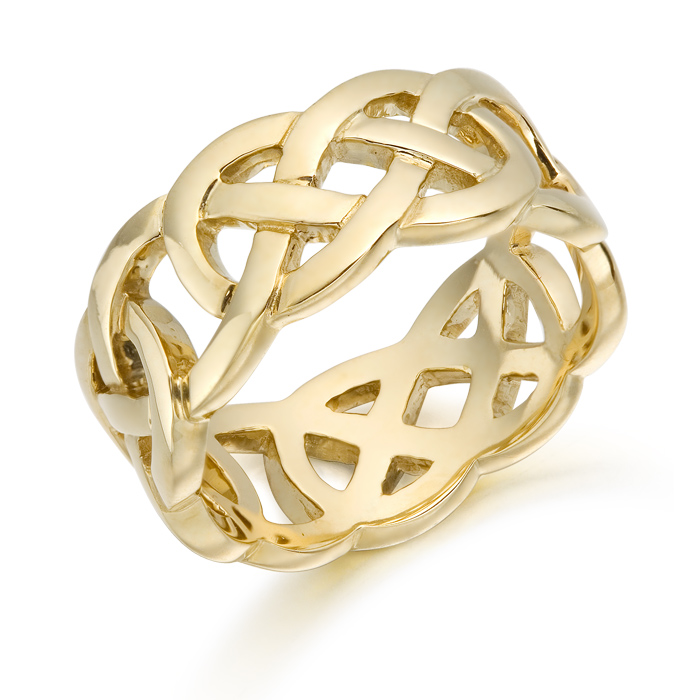 Excellent product & quality. Irish jeweller deliver exactly what they promise. Best online prices for Celtic and Claddagh Jewelry. Fantastic customer service. Thank you so much.
Ross
The ring has arrived, all contents in good condition; it is beautiful. Thank-you very much for your excellent service.
Steve
Hi Sid, When I received the earrings on Friday my daughter was very happy with them. I much appreciate your help and your speedy response in this matter. As regards to the email Re: face book my other daughter will be happy to deal with it on my behalf. Many Thanks.
Vilma.
Thank you it is a present for god daughter's confirmation on saturday. I am sure she will be delighted it looks lovely thank you. I have told my daughter about you as she is looking for a claddagh or celtic ring in memory of my late father who died last year.. He left her a little token and she would like to buy a ring with it.. Kind regards,
Bernadette
Just bought Claddagh Pendant & matching Ring for gift. Beautiful!. Very happy with quality, price, style and customer service. I will definitely be buying again from you. Thank you once again.
Lynn Colagiacomo
"So happy with the service i recieved when ordering my bespokely made wedding ring searched everywhere for my claddagh wedding band as have very smäll fingers x thank you so much xx"
 Margaret Boden
I just wanted to say thanks after receiving my order recently. The Claddagh ring was lovely and amazingly presented in a lovely little green box. My girlfriend was delighted with her graduation present and has been showing it off to people ever since! Her mother on the other hand had a complete shock when she saw it as she thought I had proposed! Thanks for all your help during this transaction. I can safely say that I will definitely look to order again in the future. I will also recommend Irish Jeweller to my friends and colleagues due to the smooth process of purchasing and fast delivery times, as well as stunning products!
James, Edinburgh
I would just like to say what wonderful service and quality your Jewellery is. I purchased new Claddagh Wedding Rings for me and Claddagh wedding Band for my wife whilst we were on Holiday in Ireland. They arrived to our home address before we got back. Both rings were of excellent quality. I was so impressed I purchased matching Claddagh Earring & Claddagh Pendant for my wife, they arrived the next day and these being to the same high standards. Thank you for such a great service and helpfulness and I will definitely be purchasing more Jewellery in the future. Kind regards.
Mr P. Egan
I placed an order with irish jeweler for a Claddagh Ring and this was the 1st time using this type of service (ordering from the Internet) and truthfully I was quite nervous as I didn't fully trust this way of shopping to be honest however I went through with it. I sent an email ( with my phone number) to enquire about delivery in time for Christmas and I was phoned back promptly by Sid from irish jeweler and he put my mind at rest and also assured me that I would be able to place my order and receive it in time for Christmas so I placed my order for Claddagh Ring and sure enough it arrived in about a day and a half after my order was confirmed. Before I placed my order I was (to be honest) quite nervous about what I would receive for my money (the price of gold being what it is) but I again I have to say I was pleasantly surprised and very happy and lm sure my partner will be too when she sees her Christmas present. My overall experience with irsh jeweler (taking into account my lack of experience shopping this way and actually feeling comfortable that I was going to receive what I had paid for) was very pleasant and the person I spoke to on the phone ( sid) was very helpful and a pleasure to do business with. I would like to thank irsh jeweler for basically walking me through this and I would like to say I am very pleased with the service and product I received. I would like to say that if there are other people who are nervous about shopping this way as I was that irish jeweler is a safe and satisfying place to shop. I am sure I will be shopping with irsh jeweler again and would like to thank everyone at irish jeweler and wish you all a very merry Christmas and a happy new year.
JASON
I have to write this testimonial to say a huge thank you.
I had been searching for quite a while for a heavy weight claddagh ring for my husband as a replacement for his late father\'s which he had lost many years ago. I had just about given up when I came across your site Irish Jeweller and with your super fast delivery during the Christmas period, I was able to give it to him on Christmas day. He was overjoyed. The Claddagh ring was perfect, with a thick band and heavy in weight and at a great price as well. Thanks again for your fantastic customer care!
Jane.
Just received my beautifully crafted Claddagh Ring today and I'm amazed at how stunning it is I would recommend Irish jeweler to everyone, quick efficient service and excellent customer care. Thank you very much xx.
Barbara Ann Flaherty
Hi, Just like to thank you for the excellent service and quality goods. "If Carlsberg Made Jewellery" is the only way I can describe your customer service. Kind Regards.
David Lawlor
Appreciate the fantastic customer service, you made what is usually a tedious operation , a stress free walk in the park